ECOPLEN is a leading innovator in sustainable packaging. Ecoplen makes flacons, film and jerrycans from RILENE, Polyethylene pellets made from PE POST CONSUMER waste streams . Ecoplen  helps customers to achieve evident targets of sustainability. This makes them a key player in the circular economy.
ECOPLEN jerrycans and flacons:
Are of superior quality, which is supported by certified test results
Have UN approvals class II and III, and are suitable for ADR products
Are available in a variety of sizes and attractive colors
Can be supplied with caps or taps
Applications:
Oils, chemicals (UN class II and III), detergents, fertilizers and plant protection products, automotive fluids, cement additives etc.
ECOPLEN's plant is located in Matera, Southern Italy.
If your packaging cans -or film need to become more sustainable, CALL US!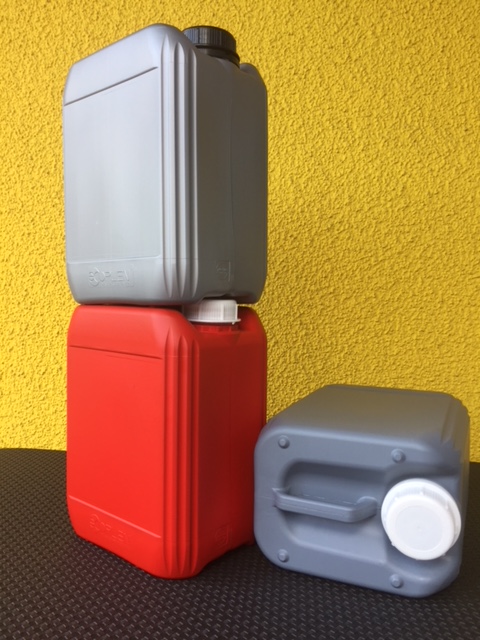 I created Imporia on January 2nd 2017, after more than 30 years of enjoyable work in a variety of international and commercial functions in the chemical industry. I spent 12 years with ICI where my focus was mostly on chloralkali products.
The last 18 years. (1998-2016), I was in charge of OCI Chemical Europe, the sales office of OCI Chemical Corp in North America. In this role I imported mineral Soda Ash from Wyoming and Potassium Carbonate from UNID Korea. In 2015, the Ciner Group from Turkey acquired the Soda Ash business of OCI Chemical Corp. Ciner's sales route to North West Continental Europe was, and still is, Traxys. Hence, sometime after the acquisition of OCI, an exciting opportunity arose to set up an agency agreement with Traxys, so I created Imporia. Since then Imporia has evolved further with the addition of some new and diverse agencies.
Jan Lauwers
How can we help you?
Contact us for more info!